The organizers of the Medeama Sporting Club annual award scheme sponsored by Luxury Touch Hotel have lifted the lid for fans to vote for their favorite nominees for the second edition of the covetous awards.
Voting is scheduled to take place from Monday, 15th August to 31st August 2022, two days ahead of the awards night.
Winners of the seven categories, namely: Goalkeeper of the season, Best Defender, Best midfielder, best attacker, the discovery of the season, best goal, and overall player of the season will be announced on the night of Friday, 2nd September 2022 at the classic Luxury Touch Hotel premises in Tarkwa.
Below are the nominees for the various categories: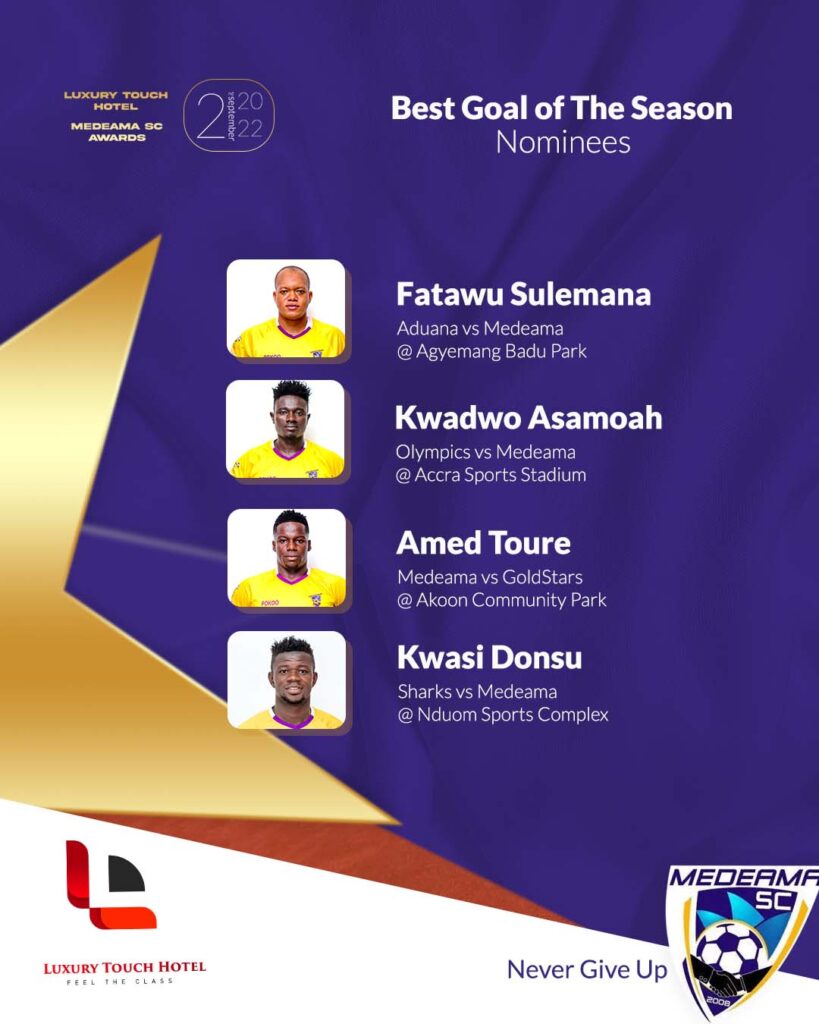 You can make your vote count by clicking on the link below to vote your favorite, which is 40% public votes and 60% from the panel and officials of the team.https://forms.gle/HKq948kzZs1JzNYR8
Vincent Atinga goes home with a souvenir from SEIHOR CLASSICS, a boutique in Tarkwa for being the club's top scorer of the season with 7 goals, one ahead of Ansu Kofi Patrick.
Rashid Nortey won the overall best player for the last edition of the awards.